Blog Post
The Series of Articles Feature Returns
Nov 16th, 2019
The Series of Articles feature returns to Narrative First: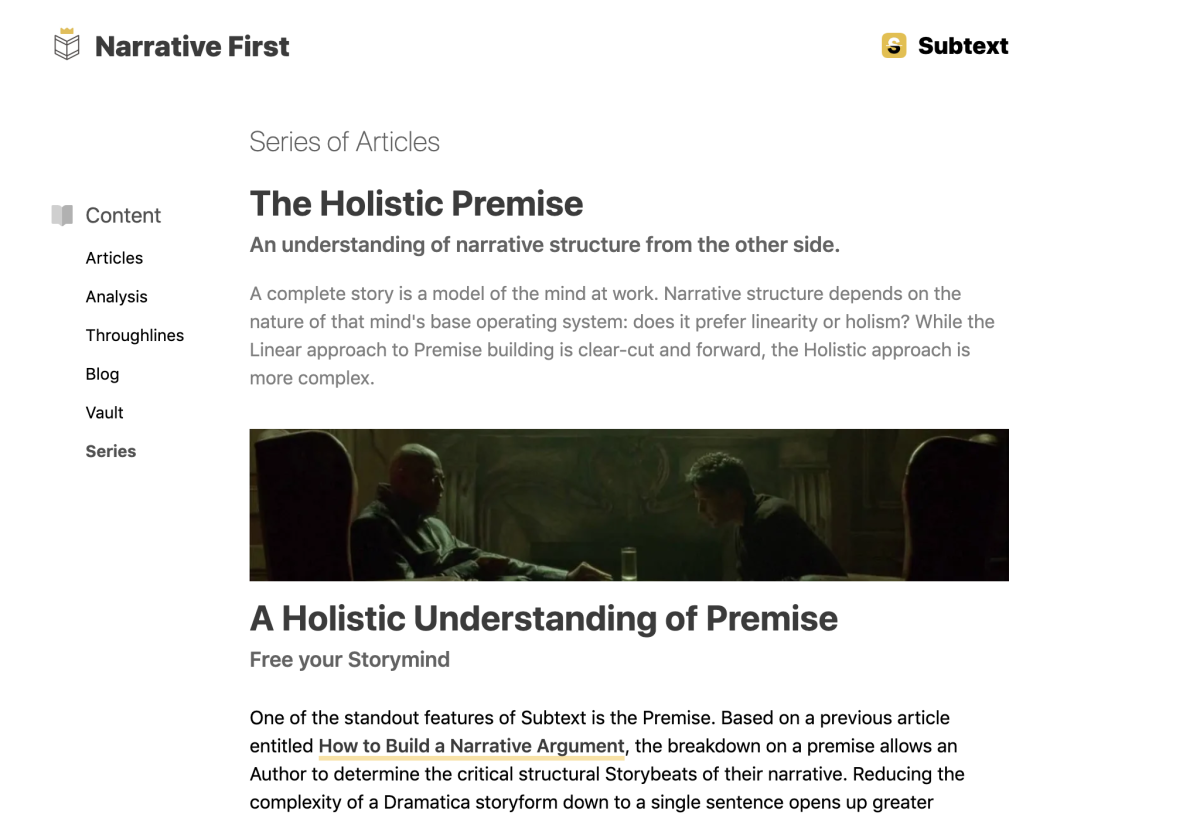 Within the Series section, you'll find collections of articles grouped by topic. Think of them like little mini-books devoted to specific areas of narrative structure.
First up is this year's breakthrough series, The Holistic Premise.
The entire catalog will roll out over the coming weeks.